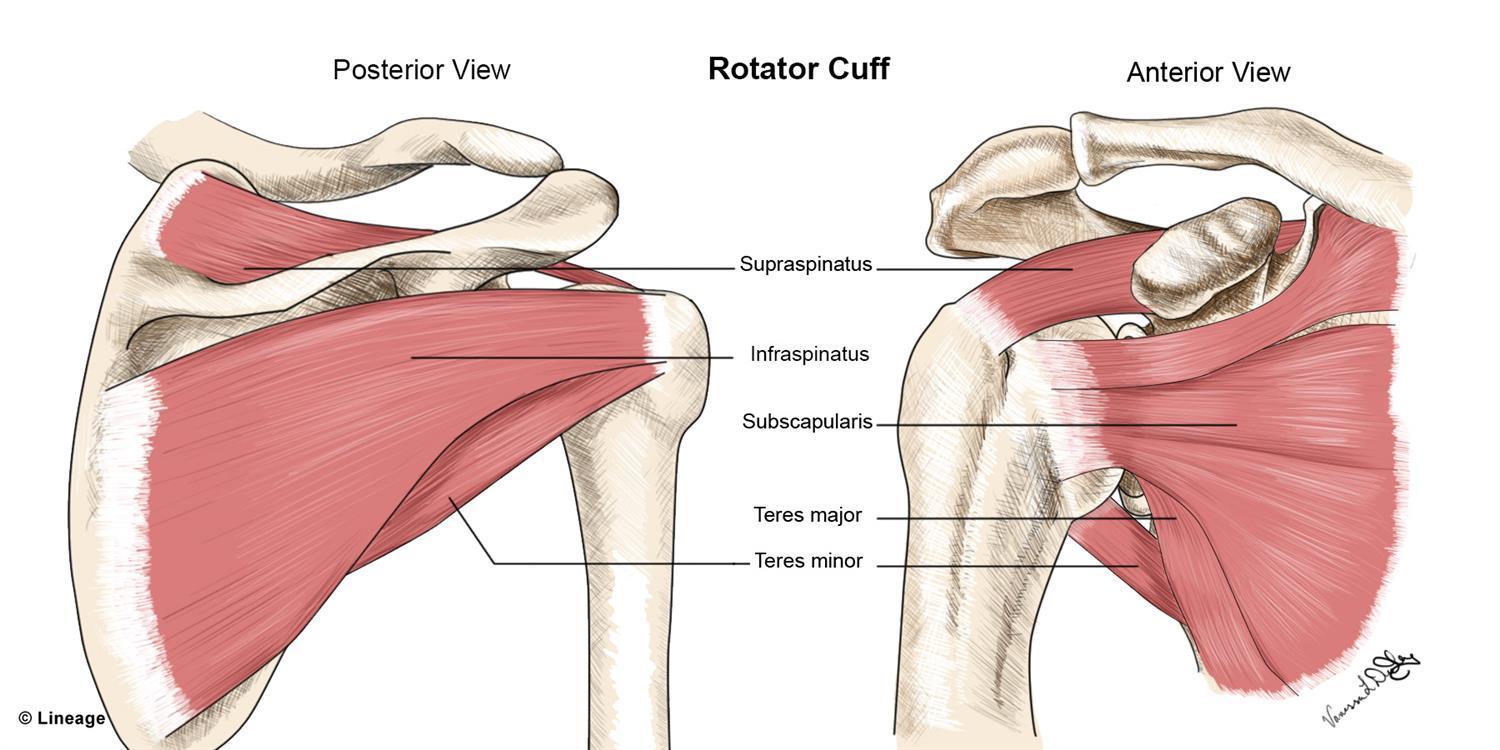 About-Rotator Cuff Strain
Some common conditions I see in the office related to shoulder pain are mostly due to repetitive and overuse injuries such as rotator cuff strain or tendonitis. The rotator cuff muscles consist of teres minor, subscapularis, supraspinatus, and infraspinatus. The primary function of the rotator cuff is to stabilize the shoulder while the larger muscles move it. Strains of the rotator cuff may occur from falling, pushing, pulling, throwing, or lifting. Most commonly they occur from repetitive injury. Repetitive overhead activity predisposes a patient to impingement-related injury- particularly sports like baseball, swimming, volleyball, tennis, rowing, weightlifting, and archery and jobs including carpentry, painting, wallpaper hanging, cleaning windows, and washing/ waxing cars.
So what can you do at home to help yourself?
Self-managed home exercise programs show similar outcomes to those directed in-office by a physical therapist. Gentle range of motion exercises can begin with Codman Pendulum exercises, wall walking and stick or towel exercises. Stretching exercises should focus on restoring adduction, internal rotation, and external rotation. This may be accomplished by a Cross Body Stretch and Sleeper Stretch.
How can our office help?
Dr. Brea is certified in Graston Technique Therapy which uses stainless steel instruments to detect fascial restrictions in your muscles. This can lead to improved range of motion, decreased pain, and improves blood flow to the area. She also gives each of her patients an at-home exercise program to do in order to speed up the healing process. With the combination of exercises, Graston, and chiropractic adjustments it will help lead to a quicker recovery time and get you back to feeling your best!
Contact Info
Chipota Chiropractic
Call or text us at 715-352-6222 or book online at chipotachiropractic.janeapp.com
References
Littlewood C, Malliaras P, Mawson S, May S, Walters SJ. Self-managed loaded exercise versus usual physiotherapy treatment for rotator cuff tendinopathy: a pilot randomised controlled trial.
Physiotherapy. 2014 Mar 1;100(1):54-60. Link Leong HT, Fu SC, He X, Oh JH, Yamamoto N, Yung SHP. Risk factors for rotator cuff tendinopathy: A systematic review and meta-analysis. J Rehabil Med. 2019 Sep 5. Link
EXERCISES:
Codman Pendulum
Cross Body Stretch
Sleeper Stretch

Recent Posts